About Us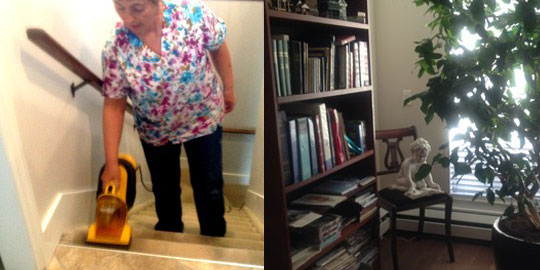 Our History
The very first home cleaned by Country Maid was in Powell River, B.C. by the founder Annette Farneti in 1964. She trained me in her expertise in cleaning. We cleaned a cottage on a small island and many other homes in Powell River, B.C. Her motto was "do it right the first time". Many years pass then Country Maid reappear in Cluny, AB. We cleaned a large cottage in the Hidden Valley Golf Course, farm homes tailoring to their needs in the countryside, and more. Then the company was re-established in Calgary, AB.
Country Maid cleaning services has the potential to meet your expectations everytime.
All the essentials are included in each and every cleaning
The equipment we use is environmentally friendly because it is very important for families to have the safest indoor environment possible for themselves, their pets and their guests. Country Maid offers custom maid service to your home. We treat your home as if it was our own. We understand it takes a lot of trust for someone to allow us in their home, so we build a strong relationship from the beginning. If you are scheduled for a cleaning, you must give 24 hours notice, if not you will be charged a lockout fee.
EXPERT
CALGARY RESIDENTIAL CLEANING
Reliable and Affordable
Environmentally equipment and supplies
Maintenance
We Comply with federal, provincial and local labour
We are always willing to work around your schedule
Free estimates
Call Country Maid Cleaning +1 403-614-8528